#12 August 26, 2011 MARKET REVERSES ON SAME NEWS ITEM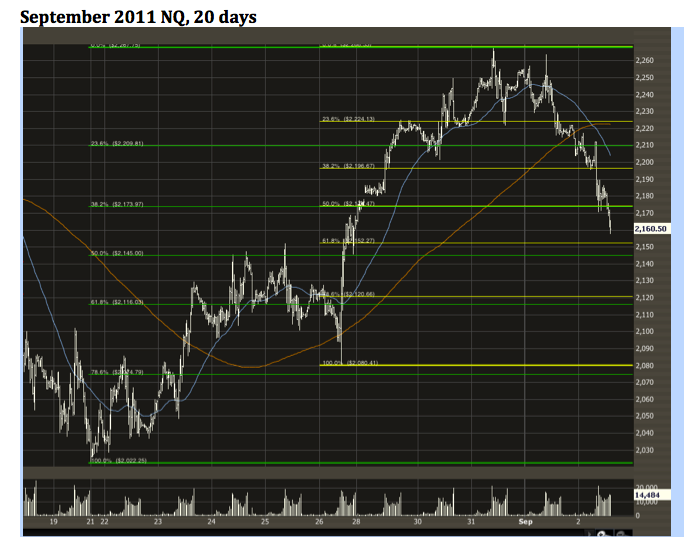 On the day in question, the market set a new low on the move as Bernanke's address, was initially viewed as bearish. He was not expected to announce any new action and he didn't. Subsequently, the market rallied sharply, finishing the day strong, as the address was supposedly considered constructive because Bernanke made a mildly optimistic comment about the longer-term economic outlook. The market continued sharply higher into the following week.
Lesson: When a news event is initially considered bearish (bullish) and on the same day the market reverses, look for a continuation in the direction of the reversal.