#7 July 31, 2011 FAILURE TO HOLD BULLISH RESPONSE TO BULLISH NEWS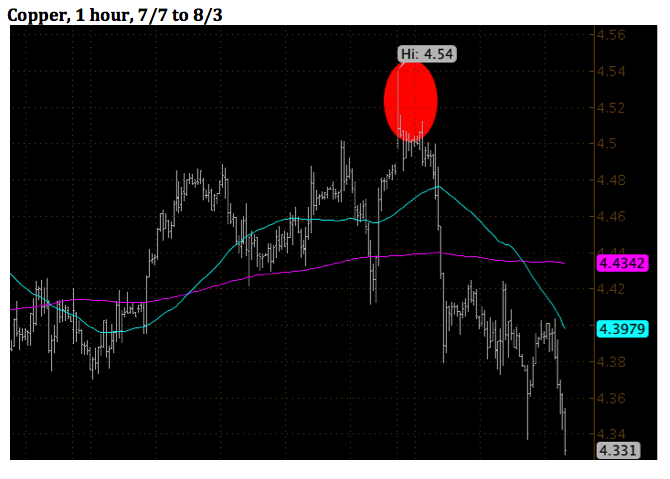 On Sunday evening huge gap and rally after debt ceiling bill negotiated over the weekend with threat of default only days away and after at close on Friday two sides wide apart. The market surrendered much of its gain on Sunday night and started consolidating only moderately higher. This initial big response to surprise news and resolution into a muted response suggested failure. Short order I placed missed by 30 basis points. Ironically, my original selected point was 50 points lower, but then decided to push entry and exit points 50 points higher and missed the trade for $125 difference in entry levels.
Lesson: This type of response to news can be a strong possible signal. Right idea, but missed trade in second-guessing my entry.